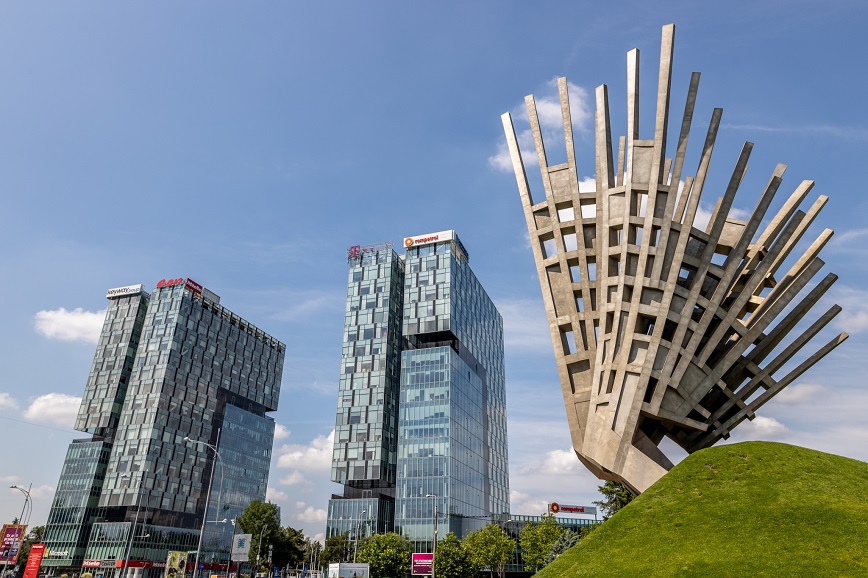 Our ultimate purpose is to increase shareholder value
The Group aims to achieve this goal through implementation of development projects, purchase of properties, active management of our assets and commercial projects and improving the operating result of properties in our portfolio. GTC is also fully aware of the importance of staying abreast with the changes taking place on the markets.
The group is going to achieve those goals by executing the following elements of our business strategy:
sale of assets, whose market value has reached the expected level, and those assets which do not fall within the scope of GTC core business;
growth through execution of investment projects, including Galeria Północna and Galeria Wilanów in Warsaw or Fortyone in Belgrade, as well as through purchase of properties which supply an immediate revenue stream;
efficient asset management.
The Group build on a combination of both development and asset management skills in selected eastern European regions that allow us to seize opportunities in the improving eastern European macroeconomic and property market conditions.
We have identified three areas of strategic focus: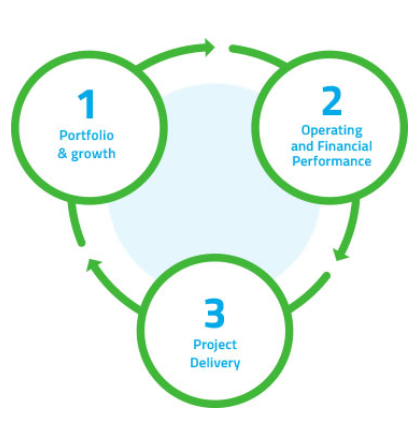 1. Portfolio and platform growth
Value-add acquisitions that provide tangible potential through re-letting, improvement in occupancy and rental upside as well as the realisation of redevelopment potential
Intention to convert ongoing development projects and land reserves into income-generating properties
Sale of non-core assets to unlock equity for new investments and acquisitions and increase the return on invested equity
2. Operating and financial performance
Active management of our income-generating property portfolio to achieve and maintain cost efficiency, to improve rental income and occupancy, and to diversify tenant risk by retaining a high quality tenant base
Further optimizing administrative and platform costs through organizational streamlining
Optimization of costs of finance through deleveraging, planning and resource allocation, and through continuous refinancing at improved terms to increase the recurring return on equity
3. Project delivery
Focus on the delivery of major projects in the next two to three years
Continue to build track record of delivery of projects (a) on time, (b) on budget and (c) at a quality that meets tenants' demand
Continue to adhere to all relevant environmental aspects and standards in the construction of developments (e.g. building LEED certified buildings)