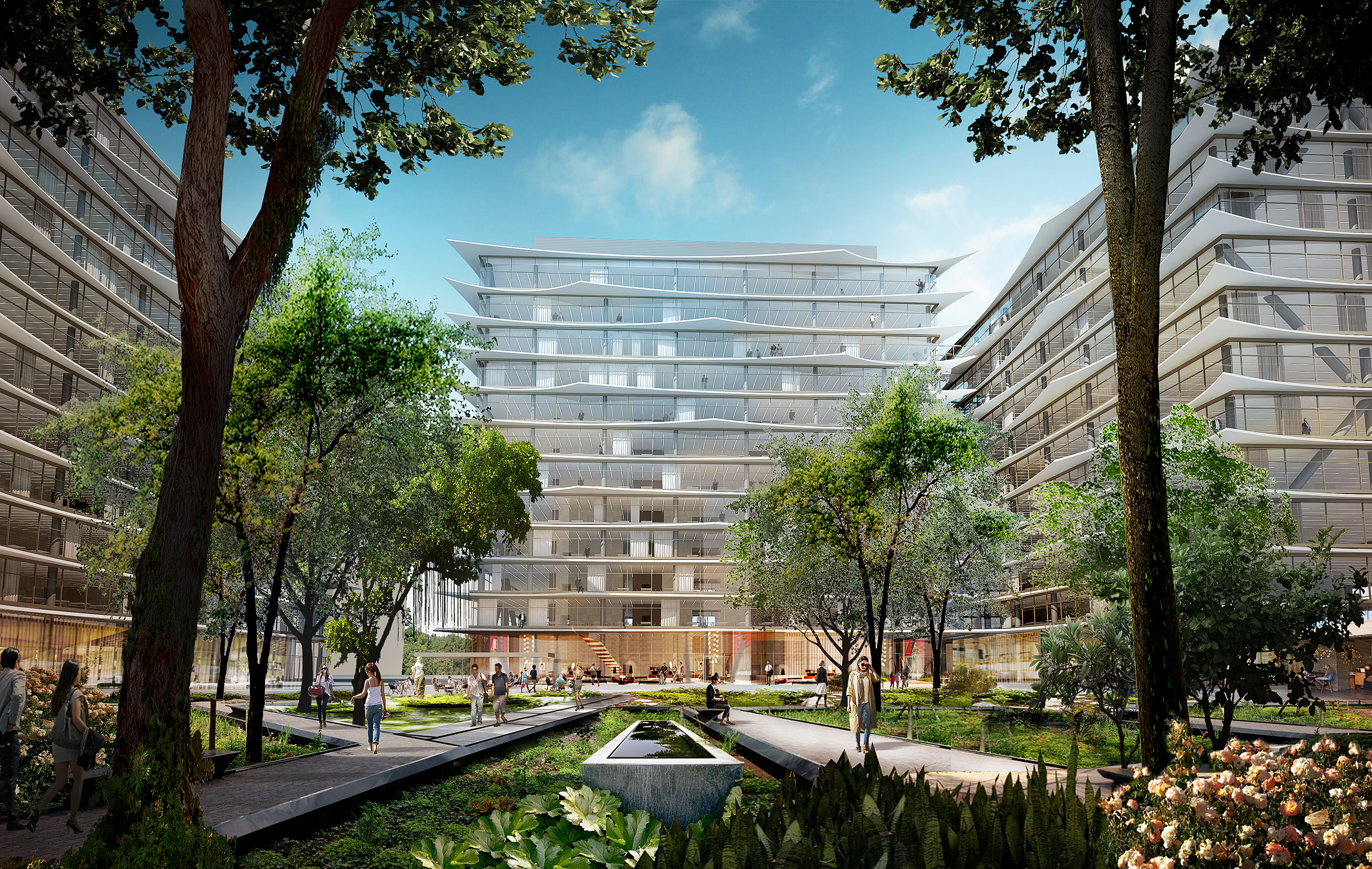 We create value through active management of growing real estate portfolio
The GTC Group is one of the leading commercial real estate companies in Central, Eastern and Southern Europe. Since 1994, the Group has been developing high standard, modern office and retails properties through CEE region.
Since the Group was founded GTC has:
developed 68 commercial properties, offering over 1 200 000 sq m of lease area,
purchased 11 commercial properties, offering approx. 151 000 sq m of lease area,
developed ten residential projects offering approx. 400 000 sq m of floor space.
Today, GTC actively manages the real estate portfolio of 43 commercial buildings providing over 703 000 sq m of office and retail space to its highly demanding tenants and customers in Poland, Budapest, Bucharest, Belgrade, Zagreb and Sofia. In addition, GTC has a development pipeline of 425 000 sq m retail and office properties in capital cities of Central and Eastern Europe, thereof 103 000 sq m under construction.
Additionally, the Group manages third party assets, including: three office buildings in Katowice.
With head office in Warsaw and regional offices in Romania, Serbia, Croatia, Bulgaria and Hungary , GTC is well structured to manage the portfolio of commercial real estate properties across the region. While the head office administer all the manage­rial functions, each of the regional offices has property management, leasing and accounting functions which are supported by a team of experienced managers as well as reputable real estate agents and maintenance companies.
The Group pursues an active management approach within the growing portfolio of commercial properties. GTC aims to achieve our goal by development of carefully selected projects and acquisition of properties, while maintaining the rules of risk limitation and optimization of performance as a result of the Group's regional structure.
The Group primary focus is on the Polish market as it is characte­rized by macroeconomic stability, sustained GDP growth and constant interest of investors and tenants.
Targeting a long-term growth of the Group, GTC also invests in other countries of Eastern and Southern Europe, including Ser­bia, Hungary, Romania, Bulgaria and Croatia. These countries, with relatively underdeveloped local real estate markets, are characterized by long-term growth potential. Any investment the Group makes goes through stringent scrutiny in terms of the bene­fits and risks it entails.
The Company's shares are listed on the WSE and inward listed on the Johannesburg Stock Exchange. The Company's shares are included in mWIG40 and the Dow Jones STOXX Eastern Europe 300.
The Group`s headquarters are located in Warsaw, at 17 Stycznia 45A Street.